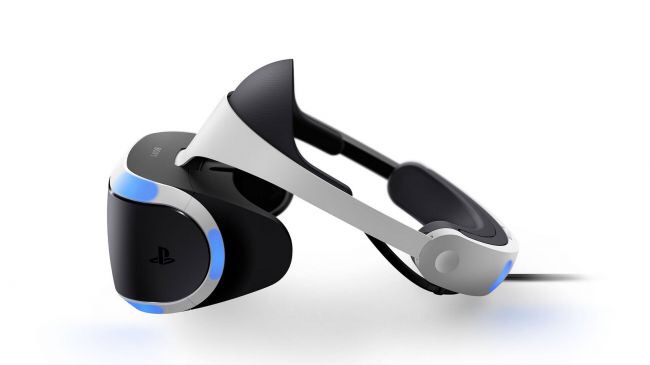 صباح الحماس !
اليوم ١٣ أكتوبر يوم الإطلاق الرسمي للجهاز الأكثر ترقباً هذا العام خوذة الواقع الافتراضي بليستيشن ڤي أر ! حيث سيتم احتفال الإطلاق في الشرق الأوسط في الإمارات و بالتحديد في دبي مول !
تعرف على الألعاب التي ستكون متوفرة مع الإطلاق :
100ft Robot Golf – No Goblin
Battlezone – Rebellion
Batman: Arkham VR – Warner Bros. Interactive Entertainment
Bound – Plastic
Driveclub VR – Evolution Studio
EVE: Valkyrie – CCP Games
Harmonix Music VR – Harmonix Music Systems
Hatsune Miku: Project DIVA X – SEGA
Headmaster – Frame
Here They Lie – Tangentlemen
Hustle Kings VR – EPOS Game Studios
Job Simulator – Owlchemy Labs
Keep Talking and Nobody Explodes – Steel Crate Games
Loading Human – Maximum Games
Sports Bar VR – Cherry Pop Games
Super Stardust VR – D3T
PlayStation VR Worlds – London Studio
Rez Infinite – Enhance Games
RIGS Mechanized Combat League – Guerrilla Cambridge
Rise Of The Tomb Raider – Crystal Dynamics
Superhypercube – Kokoromi
The Assembly – nDreams
The Playroom VR – Japan Studio
Thumper – Drool
Tumble VR – Supermassive Games
Until Dawn: Rush of Blood – Supermassive Games
Volume: Coda – Bithell Games
Wayward Sky – Uber Entertainment
World War Toons – Reload Studios
Waddle Home – Archiact Interactive
Resident Evil 7 Kitchen demo – Capcom
EVE: Gunjack – CCP Games
Ace Banana – Oasis Games
لا تنسى تحميل الديمو متوفر في متجر بليستيشن حيث يتضمن ١٨ لعبة من هذه القائمة و اكثر !
هل طلبت الجهاز مسبقا ! شاركنا =D