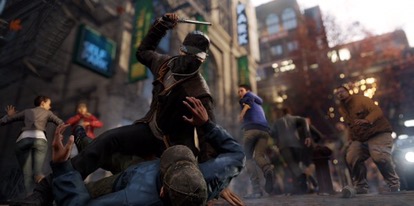 It's been a busy E3 week ha !
Most of us heard so many rumors days before E3 so we decided not to write any of it till everything is unveiled ! And so it's !
Ubisoft fully revealed all information that we want about this game ! They showed Cinematic scene , gameplay , release date , editions !
The story took a part in San Francisco nbaked city of San Francisco with a guy named Marcus Holloway, a young hacker !
Ubisoft learned a lot from the first part and made a huge improvement specially in hacking so they avoid most of the most of the mistakes they made previously…
The game is coming on PS4 , XBOX ONE and PC this fall on November 15 2016 and will come in four physical editions :
Retailer's edition 59.99$ :
– game disc
Deluxe edition 69.99$ :
– game disc
– Extra contents
Gold edition 99.99$ :
– game disc
– Deluxe's content
– Season pass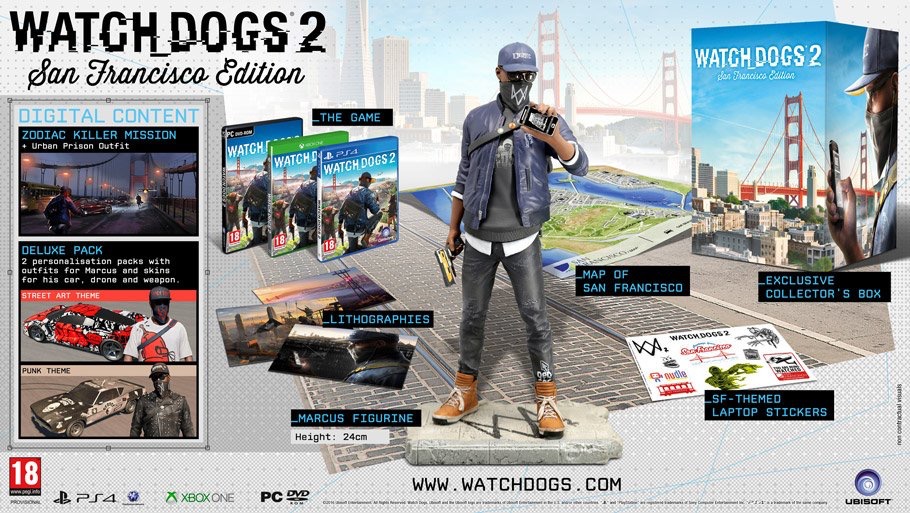 San Francisco edition ( price not revealed yet ) :
– Game disc
– Deluxe's contents
– Figure ( 24cm )
– San Francisco map
– Laptop stickers
– Lithographs
– Collector's box
Not clear if this version will have season pass included or not yet..
Check out the official trailer of the game and the game play as well !